ICEBAR STOCKHOLM BY ICEHOTEL 2020-2021, SWEDISH INNOVATION
Did you know the zipper in your jacket is a Swedish invention? Or that the reason that ICEBAR has a temperature of -5 degrees is a Swede?
This year's theme in ICEBAR Stockholm by ICEHOTEL is Swedish Innovations, an hommage to all the people who fight to make life better for others. Some innovations save lives every day while other simply make life more comfortable.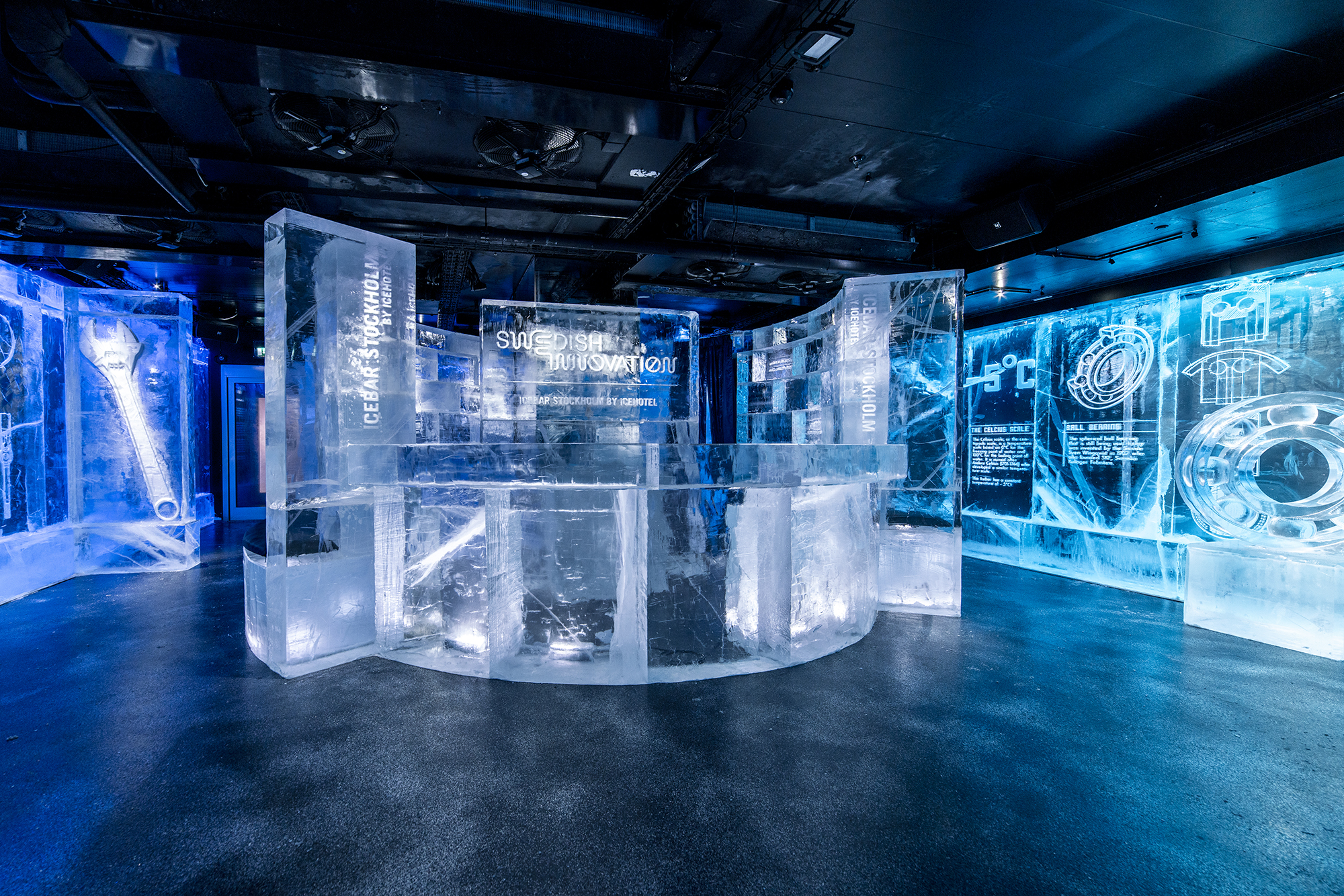 When we designed the theme for 2020 we wanted to use the aesthetic expression found in the inventors' first sketches and in their patent applications. That has been the foundation of the design that meets the visitors to this years ICEBAR Stockholm. The technical illustrations have also been the base for the design of the entire room, where we have focused on certain special inventions and included these as sculptures and other space-defining elements.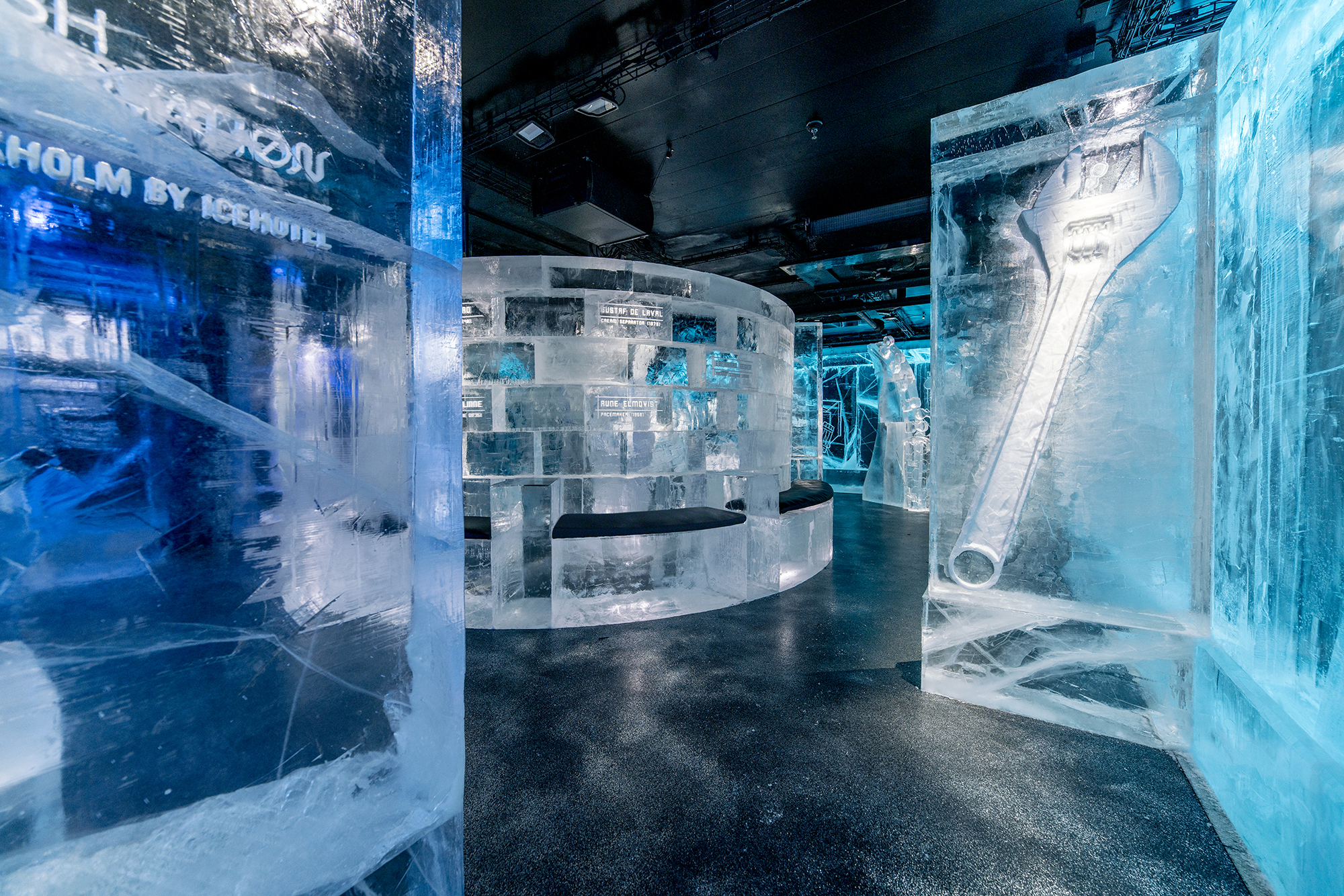 In this year's theme we wanted to mix the technical and exact with the organic and sometimes humorous. Our hope is that those who visit ICEBAR Stockholm will be surprised and wowed not only by the knowledge about all the inventions made in Sweden, but also by aesthetic and artistic experience.
Welcome to an ice-cold experience of Swedish Innovations that changed the world!