Collaborative project 2015-2017. Exhibited at Vandalorum, Värnamo, in 2018 and right now at The Natural History Museum in Gothenburg.
Text from HDK website:
The exhibition The Face of God highlights the Czech entomologist and artist Milka Havel's life and works through reconstructed artifacts and images.
Milka Havel (1571–1631) is revived by means of interpretations, texts, reconstructions from fragments and borrowed original works. The Face of God, the title of Milka Havel's partially lost text about the search for order in chaos, forms the basis for the exhibition.
The exhibition is the result of a research project at HDK – Academy of Design and Crafts. In connection to the exhibition, a book is also published with the HDK book series Making Narratives, about the significance of Milka Havel today. The book and the exhibition are two complementary parts of the project.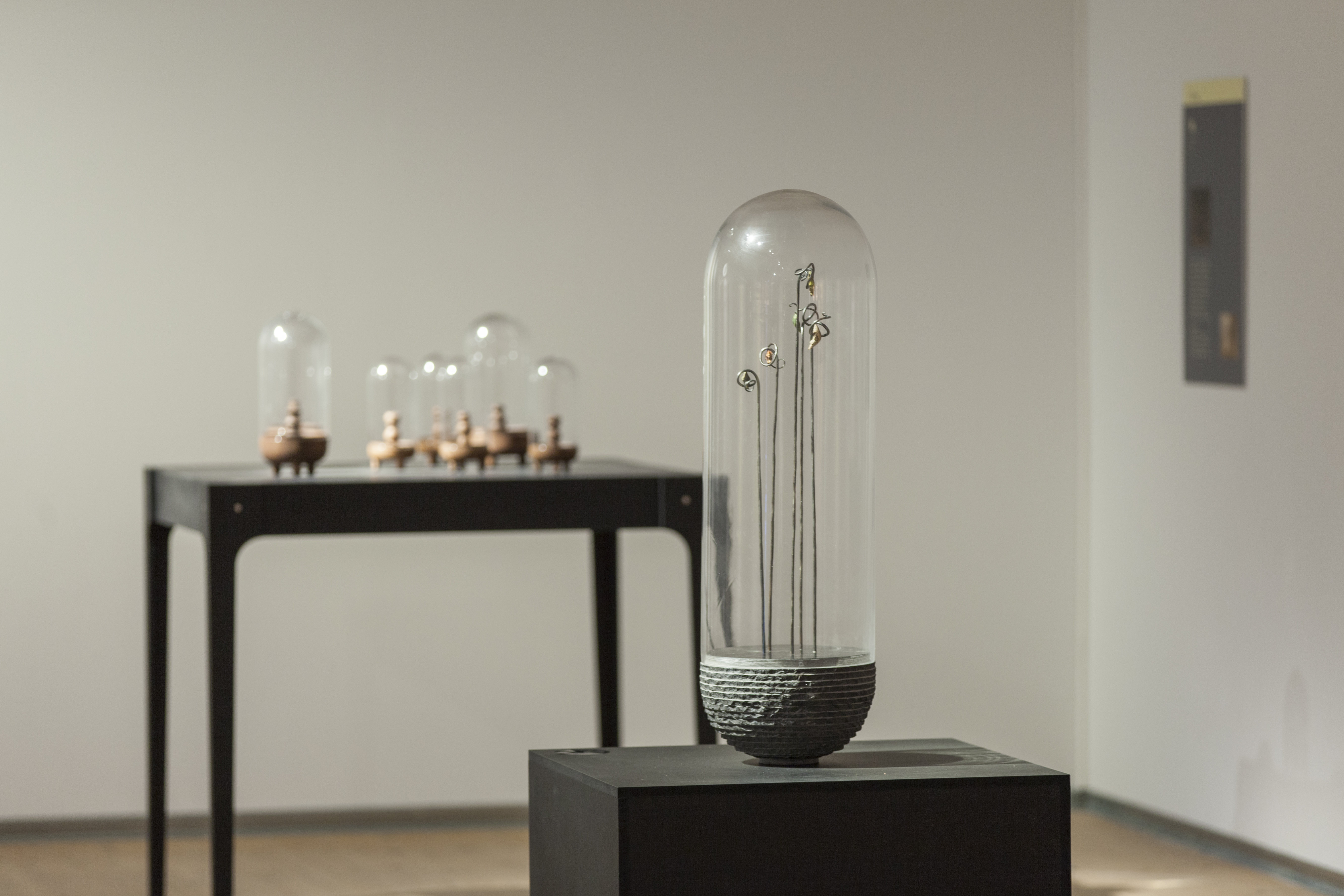 The project has been going on for two years and has been financed by HDK as research and artistic development work, as well as by Slöjdföreningen. A project group, led by Deputy Head of HDK Johnny Friberg, has worked on the project but many others have contributed to some extent.
http://hdk.gu.se/sv/nyheter/2017/face-god-forskningsprojekt-stalls-ut-pa-vandalorum
http://sverigesradio.se/sida/artikel.aspx?programid=91&artikel=6798098
http://sverigesradio.se/sida/artikel.aspx?programid=478&artikel=6825604
http://tidningenkulturen.se/index.php/konst/konstkritik/23347-konst-the-face-of-god-olav-fumarola-unsgaard-johnny-friberg
https://www.jp.se/article/milka-havel-trader-fram-i-ljuset/
https://www.vn.se/article/en-viskning-fran-1600-talet/
https://www.vn.se/article/fejkad-historia-i-vandalorumutstallning/
https://www.jp.se/article/vandalorum-lurade-oss-2/
https://www.tranastidning.se/article/sa-lurades-vi-av-vandalorum/
https://www.tranastidning.se/article/de-har-gjort-det-sa-jakla-snyggt/
https://www.tranastidning.se/article/fejk-bakom-utstallningen-pa-vandalorum/
https://www.tranastidning.se/article/fem-andra-konstnarer-som-lurat-sin-publik/
https://www.tranastidning.se/article/ett-balanstrick-mellan-sanning-och-saga/